Snow is falling, so it must be time for Troop 131 to SKIIIIII!  As the Scoutmaster noted, we shook things up in order to take advantage of the snow on the ground.  So next Sunday, 23 Jan, we will head to Whitetail Ski Resort (https://www.skiwhitetail.com/)
The ski resorts are not currently offering Scout programs or discounts like they have in the past (I checked with all 3).  As it happens, the Mulvaney clan have Epic Ski passes (Roundtop, Liberty, and Whitetail are now all Vail Resorts, so Epic passes work there), which means we can get discounted tickets for $53, but we have to know in advance so we can pre-load them into our account.  So if you have your own Epic Pass, or a local ski pass, then you are all set.
If you need to reserve gear ahead of time, you can do that online at: https://www.skiwhitetail.com/plan-your-trip/rentals/winter-equipment.aspx
They are open 09:00-21:00 (aka 9 PM)
If you can join us, let us know
We plan to carpool up.​
​
Required health and permission slip forms are attached.
Please let me know if you have any question.
There is a Snow Sports Merit Badge. So if you are interested please let Mr. Ramirez know ahead of time so he can get you the Blue Card.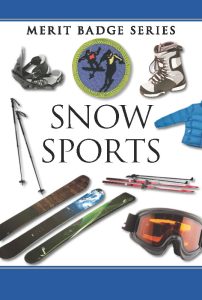 Brendan Mulvaney
Outings Coordinator
Boy Scout Troop 131