Who: All the avid (and junior) fisherman we can find
What: Troop 131
Fishing
Trip
When: Fri 21 Apr – Sun 23 April, 2023
Where: The Cove Campground (about 2 hours from Alexandria)
Why: First Troop
Fishing
Trip (at least in a long while)
$25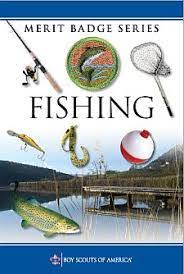 This is car camping at The Cove (right next to where Climboree was if you remember that). Cost covers campsite, food, and 
fishing
 supplies.
Sign up:
If you haven't already sent it to me, please send a permission form and a health form


It is ONLY $25 per person, Scout or Adult.
Checks delivered at the Monday Meeting to the Treasurer or Committee Chair- they should be made payable to "BSA Troop 131."  Please put in the notes the activity you are paying for.  Credit Cards at the Monday Meeting (if the treasurer is in attendance) – Processed by the Troop Treasurer.
·        Zelle Account Transfer:
·        Name: TreasurerT131
·        Email: treasurert131@gmail.com
·        That is TreasurerT131 just to reiterate the "T131" aspect.
·        Please put in the notes what activity you are paying for.
Zelle is the easiest and most seamless.
A reminder to ALL Scouts, in addition to your essential 10, you ALL need to have a Full Class "A", as well as a Class B.  That goes for EVERY Campout, but this one in particular.
Brendan Mulvaney
Outings Coordinator
Boy Scout Troop 131