Who: All the Adventuresome Scouts
What: Troop 131 Caving and Hiking trip
When: Fri 19 May- Sun 21 May, 2023
Where: Mt Solon area (about 2.5 hours from Alexandria)
Why: First Troop Caving Trip
$30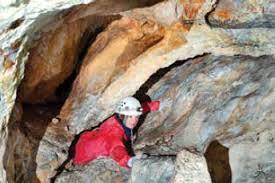 This is a BACKPACKING Trip.  We drive out Friday afternoon/ evening to the Harrisonburg area.  Camp Friday night at a roadside camp. Get up Sat and hike up to Little Bald Knob. Set up camp in the meadow area just past that.  Camp Sat night there. Sun- break camp and hike back to the road, pack cars, and drive into Stokesville area (about 20 min) and do   Caving Adventure from 13:00-16:00, then RTB to Alexandria.  Makes for a little longer/ later than our normal trips, but the caving part is worth it.
If you haven't already sent it to me, please send a permission form and a health form


It is ONLY $30 per person, Scout or Adult.
Checks delivered at the Monday Meeting to the Treasurer or Committee Chair- they should be made payable to "BSA Troop 131."  Please put in the notes the activity you are paying for.  Credit Cards at the Monday Meeting (if the treasurer is in attendance) – Processed by the Troop Treasurer.
·        Zelle Account Transfer:
·        Name: TreasurerT131
·        Email: treasurert131@gmail.com
·        That is TreasurerT131 just to reiterate the "T131" aspect.
·        Please put in the notes what activity you are paying for.
Zelle is the easiest and most seamless.
A reminder to ALL Scouts, in addition to your essential 10, you ALL need to have a Full Class "A", as well as a Class B.  That goes for EVERY Campout, but this one in particular.
Brendan Mulvaney
Outings Coordinator
Boy Scout Troop 131