Now is the time to Sign up so we can plan ahead!!!  The next trip will be after Spring Break.  We are heading to Mudhole Gap.  This is usually the favorite backpacking trip that we take.  A great time for younger and more experienced Scouts alike.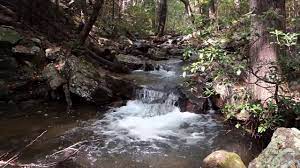 It is backpacking, no cars this time.  So if you want it, you carry, leave the cast iron at home!
Lots of opportunities on this one for merit badge work- Hiking, Camping, Cooking, Communications (campfire program), and more.  Make sure to see Scoutmaster Ramierz if you need a Blue Card, and then let Mrs. Haymes know.
So sign up early and we can get to planning a terrific trip in April, the weekend of 22-24 April.
We definitely need drivers for this one. And would love to have adults hike with us.  So let us know if you can join us.
Let me know if you have any questions.
Thanks
And of course, the forms:
Brendan Mulvaney
Outings Coordinator
Boy Scout Troop 131