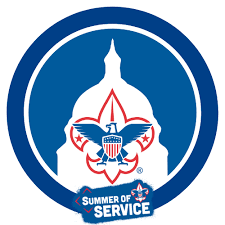 Scouts and families of Troop 131,
This looks like a wonderful Service opportunity available for any scouts who need them. It's located at the Vola Lawson Animal Shelter, 4101 Eisenhower Avenue in Alexandria.  Please read below and see attached email.
Key date:
Julie Wilson, the coordinator, (not with Troop 131) would like to complete the project before a July 23 Ribbon cutting event.
If anyone is interested, no matter the day, please reach out to Julie Wilson at 703-861-6746 or email her at 
Julianna_US@hotmail.com
.   
The Workmans and Mulvaneys are traveling this summer, and would be happy to help you connect with her, if needed, however, we will not be present for this project so a parent or guardian will need to be present/meet with Julie Wilson to discuss details and ensure proper supervision. 
If you plan to attend, please let either Shelby or I know so we can connect with you following the service project and track/record the hours. 
Yours in Service,
Samantha Mulvaney
 & Shelby Workman
Troop 131 Service Coordinators