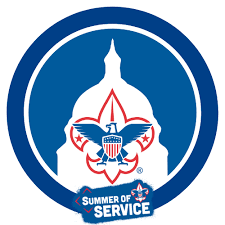 Scouts and families of Troop 131,
Good morning Troop 131!
The Rosemont Citizen's Association is looking for some help with their July 4th celebration on Monday. They need 2 or 3 scouts to do a flag ceremony and lead the pledge of allegiance at noon on Monday. It will not take longer than 15 or 20 minutes and will be in the schoolyard at Naomi Brooks Elementary (600 Russell Road in Alexandria).
Hoping a couple of our scouts are available and willing to help out!
Please let me know if you can help and I'll connect you with Mr. Leary who is organizing the event.
Thank you!
Mr. Jahns
P.S. Participating in a flag ceremony like this is one of the requirements for Second Class for those of you who haven't earned that yet.
Yours in Service,
Samantha Mulvaney
 & Shelby Workman
Troop 131 Service Coordinators