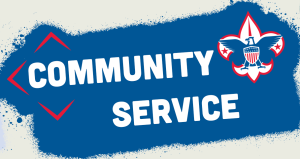 Troop 131 Scouts & families,
This service opportunity has come to my attention.  If your scout is interested in participating and earning service hours, please contact me ASAP. I'll be asking again at Mondays meeting to get a headcount & reserve space to attend. I will need to know if you WILL attend by Monday night as the event is just 2 weeks away: Saturday Dec 3, 22 9:30-12:30 in Dale City (address below)
Scouts will be assisting with the moving of several hundred packed boxes (not heavy) to get them between packing & shipping areas, as well as light cleanup (sweeping & picking up as needed).  It may finish earlier than 12:30 – but that's the window they've allowed.  I stand behind this organization completely and it's a tremendous support to military members & their families. Every participant will receive a commemorative t-shirt!! It's a great way to do a good turn and brighten the holidays for a military member in need.
Semper Fi & America's Fund Annual Ornament Packing Event 2022
Again, plan to let me know NO LATER THAN MONDAY  if your scout WILL attend!
I'm here for questions and will be there Monday at our scout meeting.
Samantha Mulvaney
 & Shelby Workman
Troop 131 Service Coordinators