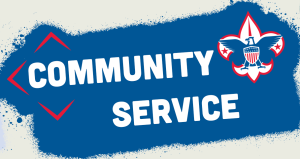 Scouts and families,
We have another fun opportunity to help out Immanuel Church this TUESDAY 2/21. It's shrove Tuesday the day before Ash Wednesday (went Lent begins).
Our contact for the event, Tom Kerns has shared that they could use help before the event (setting up between 3:30 – 5:00), during the event (cashiers and bussing tables 5:00 – 7:30), and after the event (cleaning up  7:30 – 8ish?).
Please reply to this email by Sunday night 6PM on 2/26, if you are able to attend, so I can share with them our plan for support.
Please reply with your name under the heading to which you can help.
Before: 3:30-5:00
During: 5:00-7:30
After: 7:30-8ish.
Thank you for remembering a scout is helpful! Scouts & Troop 131 families!